ARE YOU THINKING OF SELLING??


I would like to introduce myself to you.
I am Susanne Hoffmann and with my knowledge and more than 44 years experience of the real-estate market, my entire staff and I can offer a complete service for the efficient sale of your property:


- we highlight the valuable and appealing characteristics of your property in Empuriabrava

- we determine the actual and realistic market value

- we have at our disposal an international circle of possible purchasers

- we organize effective advertising to present your property

- we personally carry out all the visits

- we give advice concerning the redaction of contracts

- we perform the necessary steps with the Notary, authorities and credit institutions

- we arrange all matters of inheritance, cancellations of credits and other charges

- we take care of changing holder names and bank account domiciles for electricity, water, insurances, taxes, etc.

- with our expertise and knowledge, we can propose various ideas for improvements and modifications in order to facilitate the sale

- with my staff and building contractors, any renovations and modifications are completed on schedule and to your exact requirements

- in addition, with our cleaning staff, we offer a thorough service to leave the property spotlessly clean

- we can answer any question or concerns you may have regarding your property


We believe that our long experience and wide range of services make us the best agent, giving our clients a complete and totally professional sales service for your property Empuriabrava.





Waiting list
AICAT 5459
hoffmann@ampuriabrava-hoffmann.de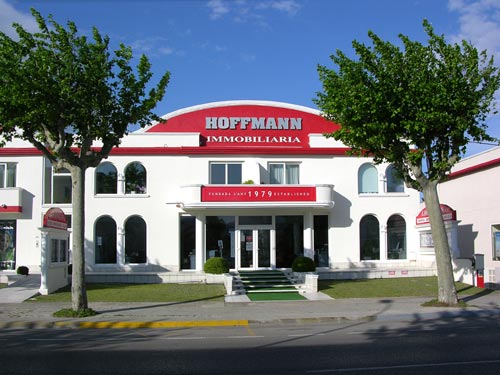 "Best Property Agent" 2006 + 2007 + 2008 + 2009